Aviation and the Landscape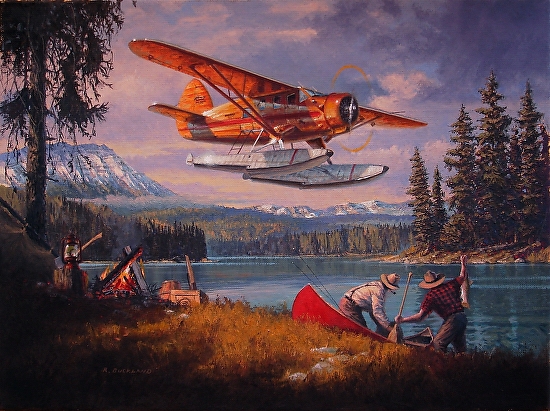 Welcome to RossBuckland.com, the artist's website featuring examples of works depicting aviation and the landscape!
Please add us to your favorites and check back often for the updates.
Email newsletters are available direct to your inbox to announce new works before they are added to the website. Sign up to receive your advance previews.
Your enquiries or requests for commissions as well as comments or suggestions for future projects are always welcome through the Contact page.
"

The Kirsten Gallery, now in it's 43nd year, is delighted to include Ross Buckland as one of it's finest painters.

Over the years Ross has developed a large following from our patrons who love his work. While Ross is comfortable

painting a wide range of subject matter his paintings of aircraft are highly sought after.
His love of planes and his technical expertise of their makeup blend with his considerable skill as
an artist to create superb paintings of aircraft.
Ross places these aircraft in wonderful settings of forests,
waterfalls, ocean and many other pleasing scenes. The best
compliment that any artist can get, "is that a photograph", I often have patrons ask me of Ross's work. His blend of sharp realism with soft, almost esoteric backgrounds makes for art to be treasured."
-Rick Kirsten